Sri Yoga Teacher Trainings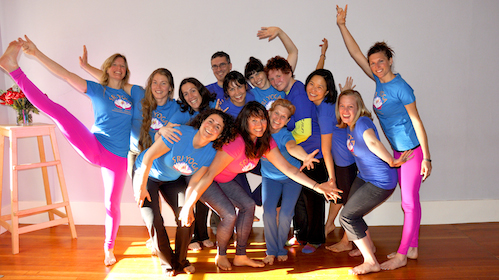 Discover your resplendent self and recover the life that is inherently yours. In Sri Yoga Teacher Training (SYTT), you will discover how to set yourself apart by gaining a strong understanding of why you are here in this world and how to translate these experiences into gems that inspire you and your students to become the best they can be. Learn More...
In the Sri Yoga 500 Hour Teacher Training, you will gain more mastery over your physical and energetic bodies to clear your space for more effective transmission. Become more than a yoga teacher. Become an innovator and conduit for the deeper teachings of yoga. Learn more...
Upcoming 200-hr and 500-hr Teacher Trainings:
"The Sri Yoga 200 Hour Teacher Training was awesome! Brenna and Jean are amazing teachers with valuable skills, insight, and grace. They offer a great blend of training with a focus on the energetic qualities of asana, pranayama, and meditation. I feel prepared to take my students on a journey in which they gain an awareness of their energy and how they can practice yoga as a way to live more joyfully. Brenna and Jean are true lights in this world!"
- Danae Zytkoskee, graduate, 200 hr SYTT program
"The Sri Yoga™ training literally changed my life. It brought me into balance so that I could create the space in my life for positive change. Before the training, I was very unhappy with my job and personal life. Now, not even 3 full months afterwards, all of this has changed - I have a new boyfriend, new job and time to focus on my personal goals and discover what truly makes me happy in this life. Jean's mantra's are infectious (everything is perfect, no judgement, if it isn't fun, don't do it) and with repetition become stronger and stronger, creating new thoughts in the brain. These thoughts create new energy in the body, and lead to more prana and ultimately bring out your Big S self to share with the world. "
— Eileen G., SYTT 500-Hr Graduate